Blogging from the 'Jungles' of Calais and Dunkirk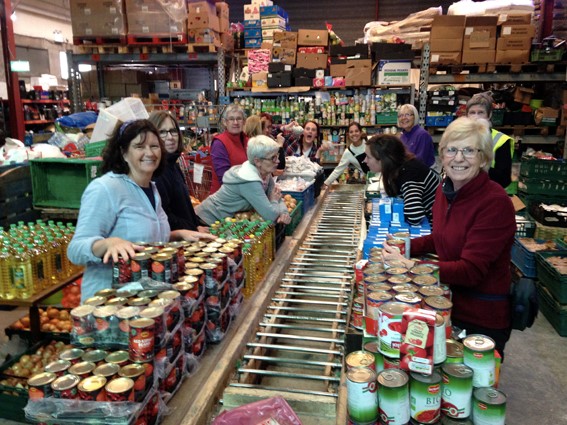 People often assume that if you do a degree in Creative and Professional Writing you are going to write a novel. I may have had some mild aspirations of that nature in Year One, but with each new module my vision of the future morphed with new and exciting possibilities – "definitely going to write plays…actually I fancy screenwriting…no a radio writer…definitely".  But conversations with a tutor around Life Writing and a visit to UCL took me down a completely different path. University can open up doors to experiences never imagined or expected.
Two years on from graduation I am squatting on the corner of a grubby piece of tarpaulin and sharing a cup of sweet black tea with a family of Kurdish refugees. An elderly woman is telling me all they posses has been ripped, destroyed or taken from them – again. This is not Iraq or Syria. This is woodland near Dunkirk in Northern France and I am volunteering with the outreach team from the Refugee Women's Centre (RWC).
The RWC team bring their van to the woods and wastelands around Calais and Dunkirk every day distributing clothes, blankets, sleeping bags and items for hygiene needs. They offer the women a safe place to gather, talk and have a cup of tea. They bring activities to amuse the children so the women can rest, and help put people in touch with legal or medical advice if they need it.
Each day is different, depending on the weather and police activity – blankets for a family left with nothing following a police eviction (no sleeping bags left at the warehouse), a lift to hospital, a distribution to a welcome centre (one nappy and sanitary towel a day provided there is not adequate), Halloween games with the children, and apologies to the men who we are unable to help but who are also in desperate need. Some days are harrowing, some less so, but each day we are greeted warmly with smiles and hugs from the women. They are dignified, brave and generous despite having nothing of their old lives left. All have fled war, conflict, persecution or poverty.
My first volunteering experience was with Help Refugees soon after I graduated. I was packing up bags of dried food to be distributed to people living in the Calais Jungle so that they could cook for themselves and their families, and helping refugees with their English in the little Jungle Books Library.
After the Jungle was demolished and the thousands living there scattered across France, I volunteered with the Refugee Women's Centre at the Dunkirk refugee camp (dunkirkrefugeewomenscentre.com) There, we provided a safe place for women to come and cook, rest, socialise and learn. Sadly, that burned down shortly after I left leaving hundreds of people without any shelter. Now I work (short-term) between Refugee Community Kitchen (refugeecommunitykitchen.com) based in Calais, who prepare a hot meal for hundreds of refugees living rough around Calais and Dunkirk, and the mobile Refugee Women's Centre team.
There is not much in the news now about the refugee crisis in France, but hundreds of men, women and children, many of whom are unaccompanied – are living with little food, no shelter, sanitation or clean running water.
The mayor of Dunkirk has pleaded to the State to allow him to build a new humanitarian camp but he has been refused. The strategy of the State is to discourage refugees from settling in the north of France, and the methods used include physical and verbal abuse. Batons, boots, tear gas and pepper spray are used with regularity regardless of age or gender. Things are bad in Dunkirk but far worse in Calais. The mayor is further right in her politics and has little in the way of a humanitarian agenda.
On Fridays the RWC team visit the Secours Catholique centre with clothes and hygiene items for the increasing number of women and girls in Calais. A team from Secours Catholique collect the women twice a week and bring them to the centre for a shower, meal and some safe social time. Here I met a 17-year-old Eritrean girl who mimed an event from that morning – a boot to her ribs and tear gas sprayed directly in her face as she slept – streaming eyes, nose, coughing and vomiting. She chose a scarf from a box of donations and I offered her a clean blanket and fresh socks before we went inside to share a coffee and chat.
"Take me to England with you, Mama. I would fit in one of those plastic things (on the car roof)." Her friend, silent and withdrawn, stared at her lap. She was 14.
An Iranian woman, a refugee herself 10 years ago, drives them back to "the Jungle". The girls smile and wave to us as the van pulls away. I wake up every morning now, wondering where those girls are, whether they are safe or still sleeping out under the bushes, avoiding the unwanted attention of men and the boots and batons of the police.
When I'm not working in a spiritual gift shop and attempting to write magical stories for the children who stand wide eyed in front of my unicorn shelf, or editing copy for local businesses, I am either working  'on the ground' with refugees in Calais and Dunkirk or editing the website and social media pages for the Refugee Women's Centre.   I know the Editing module is no longer compulsory, and I am sure I would have avoided it if given the choice. But now I am so glad I did it. Taking a jumbled, typo-ridden piece of text that has been tapped out on a mobile phone from the passenger seat of a rickety van rattling down the motorway, and polishing it up, writer's voice in tact, so it can be put online to raise awareness of the miserable plight of refugees in Europe, has made my struggles with that module well worth the effort.
Staying in the Refugee Women's Centre team caravan with the long-term volunteers was true student living – beans, Netflix, kittens and rap – a bit out of the box for a 60yr-old grandmother. I was surrounded by graduates and post graduates – intelligent, motivated women with strong, warm hearts and a determination to provide for the humanitarian needs of refugee women and children twenty miles across the Channel.
This is an ongoing experience for me. I go back and forward to France as and when I can. I would never have done so, however, if it hadn't been for those conversations in a tutor's office that fed my fascination for people's lives and the possibility of facilitating those people in telling their stories. The latter remains a potential project for the future. But for now I am doing a TESOL course so I can teach English to the refugee women and children, and I am attempting, with difficulty, to learn a little Kurdish. As a writer, I volunteer, listen to stories, scribble notes and blog. In that way I can be a voice for those whose stories are rarely heard – men, women and children like us, but whose lives are nothing like ours. www.lifereinvented.com
by Sue Cooper