Archaeology Summer Field School 2017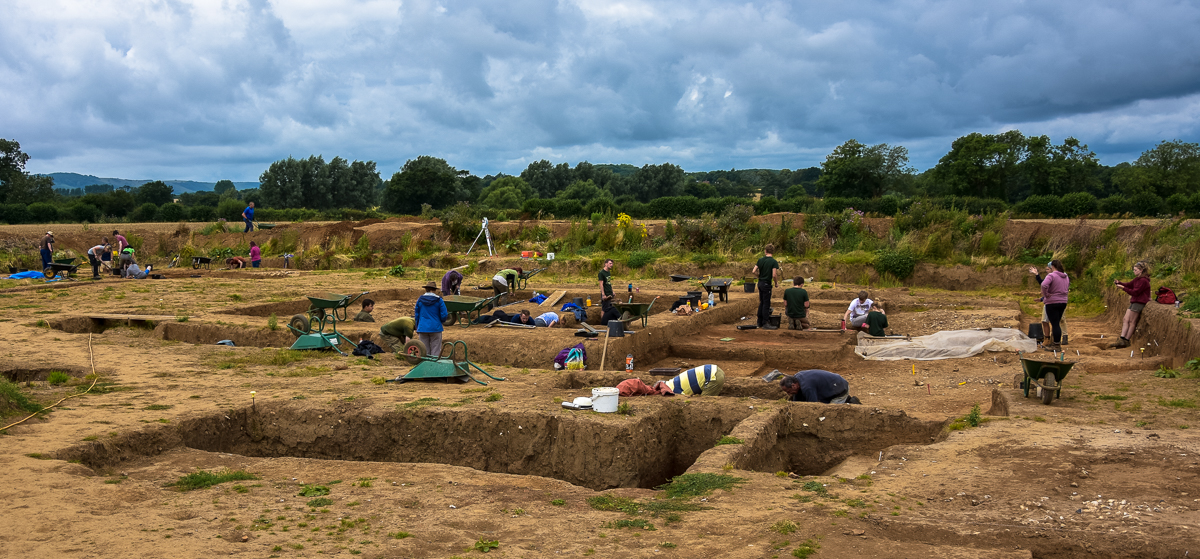 This past summer 30 Canterbury Christ Church University (CCCU) Archaeology students spent 4 weeks excavating a Roman period town in East Sussex as part of the CCCU Archaeological Field School, which is offered in collaboration with the Culver Archaeological Project. For the first time, a number of CCCU Archaeology applicants also joined the project for a 1-week intensive taster in advance of starting their university studies in the subject. It was an eventful, exciting, educational, and exhausting month. In this post, we'd like to share a few key highlights.
The Field School began on Monday, 3 July and the first few days focused on overviews of the site and the project's history, essential health and safety, and basic fieldwork techniques. Students who were returning to the site for a second (or in some cases, for a third!) time got straight to work and helped to train the first-timers. Work excavating in the trench was broken up by classroom-style lectures and hands-on technique training. At the end of the week, on Thursday and Friday, we crossed the river and completed some geophysical survey (both resistivity and magnetometry, as pictured below) in search of the Greensand Way, a Roman road.
In the second and third weeks the site was inundated with heavy rain, flooding the trench and temporarily halting excavation as CCCU Archaeology PhD student Nick Hannon oversaw a water pumping effort. While the trench was inaccessible, students helped to catch up on finds processing: washing potsherds, identifying bits of iron slag, and sorting through residues from environmental flotation.
A particular highlight of the Field School was the opportunity to complete excavation of a large rubbish pit, which had first been uncovered in a previous season. CCCU Archaeology graduates Georgia Gunn and Wiktoria Krzoska worked with one of our incoming first-year Archaeology students, Kayleigh Topliss, to complete this complicated stratigraphic excavation.
These are just a few highlights, and the project has a more complete set of updates provided on the Culver Archaeological Project's Excavation Diary blog. We look forward to next summer's Field School, and to all of the great experiences and discoveries to be had. Until then, I'd like to close with a quote from one of our current third-year undergraduates:
My time at Culver in 2017 flew by in the blink of an eye and I thoroughly enjoyed every minute and loved being back again to work on the site for a second year running. A personal highlight for me was finding two stunning Roman coins on site, an achievement which evaded me throughout the entirety of last year. Overall a fantastic experience I would recommend to anyone and I just hope I am able to return next year!