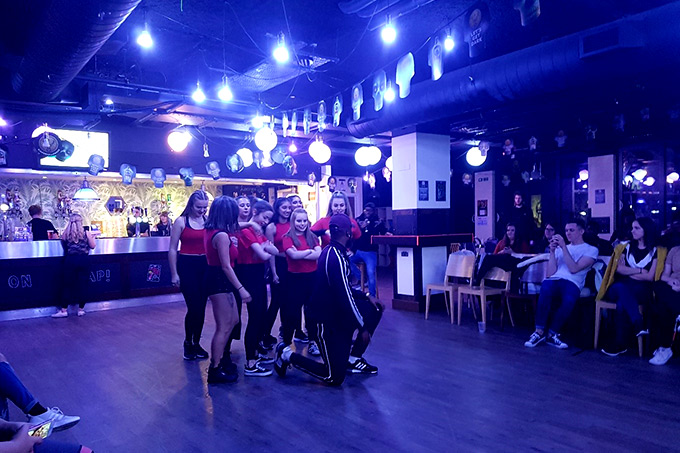 Black History Month rooted from America and was first known to be 'Negro History Week'. Created by Carter G. Woodson in 1926, this aimed to honour African Americans' contribution towards US history. However, it was only in 1976 when it became a month-long celebration.
On the 26th of October, the university's dance society held a fundraiser to contribute towards the memorable moments carved in history by people like Claudette Colvin, who refused to move to the back of a bus, and Rosa Parks, who refused to give up her seat on a bus. The life of Martin Luther King Jr, who encouraged equality and fought for oppressed African-Americans, was also celebrated.
The actions of Colvin and Parks shaped the world that we know, accentuating the idea that a small goal can achieve something phenomenal.
As a creative writing student and a member of the dance society, it was a joy to take part in an event that rejoiced monumental history in a multicultural gathering.
People of all ages and all ethnicities came together to watch performances from Jazz, Tap, Contemporary, Latin, Afrostyles, Novice Hip Hop (which I performed in), and Advanced Hip Hop.
Being Asian, the fundraiser had a sentimental value since the negative experiences endured by the Black community felt relatable; therefore, it also became a rejoicing for equality itself in a manner of applause, smiles and cheers.
Just like writing, dance is another art of expression. How words flow on a page is like how movement creates meaning, resulting in a story. When a story is formed, the beginning, middle and end all congregate as one, which is imitated in dance – you have the start of the routine, the break dance and the end of the routine.
This is how I see dance. It creates a sense of oneness.
Of course, without music how can you create a routine? How do you go about thinking of rhythm without a beat?
In a way, this is a problem creative writers also face in terms of the rhythm of language. Prose and poetry integrate rhythm within and between words. Is the writing supposed to be read speedily or slowly? How do line breaks affect the way prose and poetry is spoken?
These are all aspects of dancing that dancers worry about. When you think about it this way, dance and writing aren't that different.