Tourism Management student designs Kent Guild logo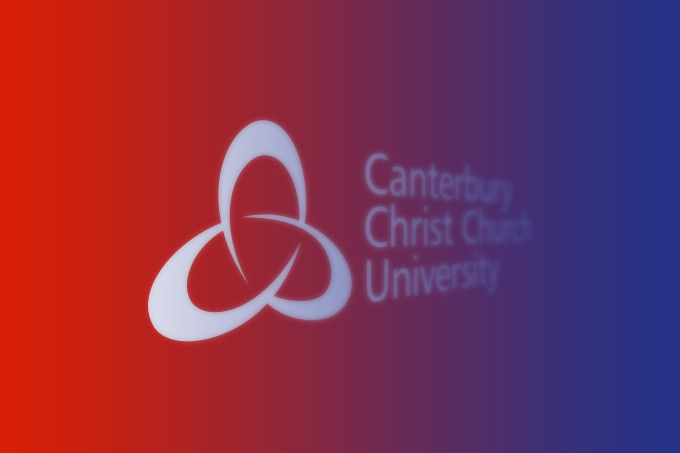 By Dr Karen Thomas, Senior Lecturer in Tourism, School of Human and Life Sciences
A Canterbury Christ Church University Tourism and Management student, Kristina Zelinkova, has designed Kent Guild's new logo as part of a project with Visit Kent.
The Kent Hospitality, Tourism and Transport Guild (Kent Guild), in partnership with Kent County Council, education providers and other agencies, launched in April to encourage more people to consider a career in tourism and to support businesses in recruiting young people. Earlier this year, Visit Kent challenged tourism, leisure and events students at Christ Church to design a logo for the Guild. With the help of their tutors, 11 students created a series of designs to meet the needs of two distinct markets: young people and business leaders.
The students market tested six logos at selected corporate events and with Visit Kent, and a final shortlist of four logos was drawn up for the Kent Guild Steering Group to vote on. After lengthy debate, 24-year-old Tourism Management student Kristina was picked as the winner. She and the other participants were presented with certificates by Kent County Council member for economic development Mark Dance in May.
Ruth Wood, Visit Kent, said: "It was great to work with the Canterbury Christ Church University Tourism and Events Research Hub and their students on the development of the Hospitality Guild logo. "The students brought a fresh and unique insight to the project with lots of enthusiasm and creativity. Their professional approach supported by market research and guided by their lecturers delivered high-quality results and we are very proud of the winning logo design which we now use in our marketing material. We look forward to working in partnership with the Hub in the future."
Kristina said: "This was a really interesting project that engaged young people and business. I was so pleased to win; it felt like all the hard work had really paid off. "The Guild is a really great project and is a great opportunity to show that tourism is both an exciting and rewarding industry to work in." Kristina has just finished her final year, and she has secured a job with Buzzlines.
Mark Dance added: "The standard of all the entries was extremely high, everyone worked very hard and it was difficult to choose one outright winner. But clearly Kristina's ideas fit in very well with the ethos of the Guild, and we are all very pleased with the result."
The tourism sector is one of the few industries to see a growth in jobs over the last few years, and research shows that the sector needs to recruit a total of 843,000 staff by 2025 if it is going to achieve its full potential. Further research by Visit Kent has shown that over the last ten years employment in tourism has grown by 30%.
For more information about the Kent Tourism, Hospitality and Transport Guild, visit www.visitkentbusiness.co.uk/tourism-business-support-and-advice/how-to…/kent-guild