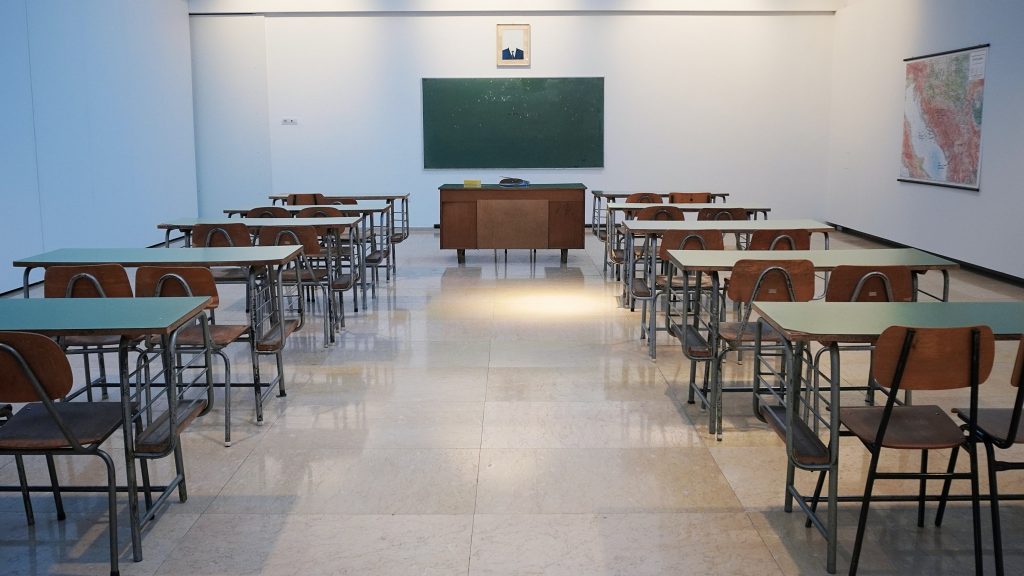 By Kerry Jordan-Daus, Principal Lecturer
I have been troubling over something one of my students wrote; all of my white teachers see me as trash.
How can I disrupt this awful narrative of learning and of education. How can I be a white teacher who lets this student know and feel cared for? These words have been in my head and in my heart. I need a pedagogy to address this.
The BAME attainment gap is real and it's troubling. A combination of complex factors contribute to this. One of my BAME students has multiple caring roles. One of my BAME students has complex health challenges. One of my BAME students may think I will treat her like trash. All of my BAME students share experiences of racism, it's normalised in their day-to-day existence. One of my BAME students told me she never talked about this stuff. It was too painful.
What do my students see, feel, hear when they walk into my classroom. Sharing a story I told my students about losing my trainers when I was in Year 7 and having no money to replace them, wearing a pair of black gym shoes. I loved PE and was a member of lots of school teams. The sole had come away from the plimsole, but I used sellotape to hold it together. Some girls in my class laughed at me. I was bullied because I was poor. There was no money to buy a replacement pair of trainers. I shared the story of how the PE teacher told me she'd found my trainers. They weren't mine, but she said I could have them. I now wonder …..
One of my BAME students cried when I told this story. She then shared a story of personal poverty. But she also said she was shocked and upset by my story. When she saw me, she didn't see that person who aged 11 or 12, was getting bullied for being poor. What she saw was white, middle class, privilege.
I teach the history of colonialism. I examine the social constructs of racism. I read widely to develop my own understanding. I recognise my own lived experiences of growing up in a very white working class context. I reflect on the normalisation of discrimination of Romani traveller communities that was embedded in my childhood community. I reflect on how this has shaped me, who I am now.
I reflect on the experience of marrying into a persecuted religious group. I seek to understand the longevity and implicit fear of anti-Semitism that is ever pervasive, every day, every moment in our lives. I reflect on how this has shaped me, who I am now.
I live each day fighting for acceptance of my daughter, now a young adult. Her ASD diagnosis gives us all some thing to hold onto, to sense make, to challenge the system to accept and fight for adjustment. I reflect on how being the mother of a young adult with neurological diversity has shaped me, who I am.
My pledge for #DiverseEd2020 is to be explicit about who I am. What my students see can be clearer only by me shining that lens on who I am. And firstly that means knowing myself better.
---
Kerry is a member of the Faculty of Education and is the Faculty's Lead for Athena Swan. You can find more Athena Swan-related blogs by searching 'Athena Swan' in the blog search function.