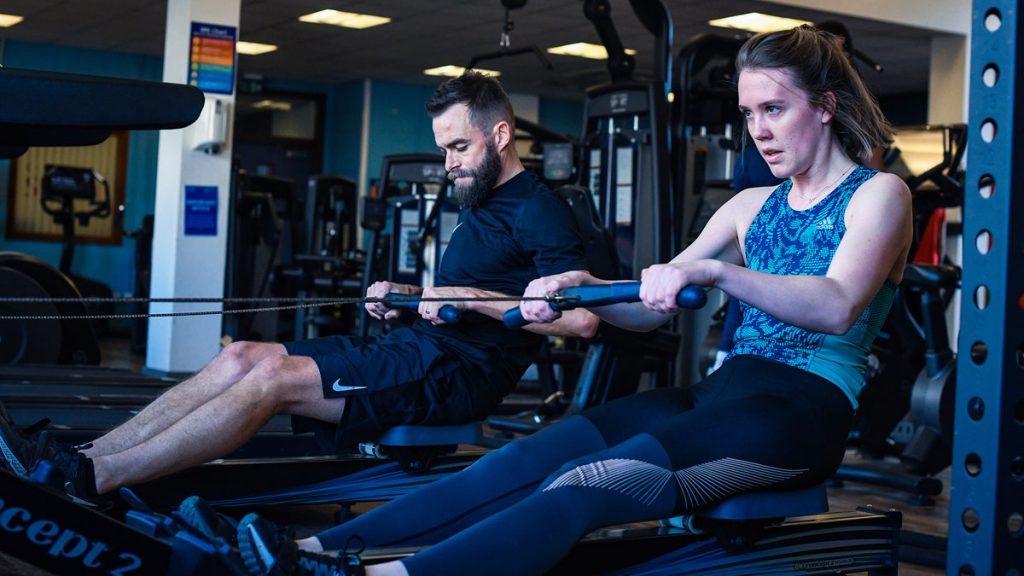 Whether you have arms like pipe cleaners or are a muscle-bound machine, you can take part in Row Britannia!
Canterbury Christ Church University and Christ Church Students' Union are joining forces with institutions across the UK to take on the challenge of rowing 2020 miles to raise awareness and funds for student mental health through Sport Relief.
Taking part is really simple; just visit the Row Britannia web page, find out when and where rowing is taking place, turn up and join in. You can row a mile if you're feeling energetic, or less if perspiration takes hold and you still have two seminars to attend… Whatever distance you contribute to the 2020-mile goal will be massively appreciated. 
Don't forget to encourage your friends, fellow students, lecturers and other unwitting individuals to donate while you're at it. Our target is £3,000, which isn't a huge amount in the scheme of things, so your contribution will hopefully see us smash it.
Any money that we raise will go towards the £1.5 million target of the challenge. This will be donated to charities that provide mental health support and services for young people – including students here and all over the country.
It's a relevant and worthy cause, so it'd be great to see loads of people from the Faculty of Education doing their bit and showing off their rowing prowess!
Celebrities taking part…
Thursday 5th March is University Mental Health day and to celebrate the challenge will step-up a gear with a 12-hour rowathon as well as some celebrity input. Former Women's Rugby Captain and Christ Church Honorary Fellow, Catherine Paynter, and former British skeleton racer Lizzy Yarnold OBE, who has an Honorary Doctorate, will join the challenge, alongside the Atlantic Avengers rowing team here at the university. They'll be rowing at the Touchdown Café, so feel free to go and cheer them on!
The challenge kicks off on Thursday 13 February at 9am in the Anselm Foyer, on North Holmes Road, and we're banking on a strong start thanks to Vice-Chancellor Professor Rama Thirunamachandran, who is taking on the first mile.
For more information on getting involved, visit https://www.canterbury.ac.uk/christ-church-sport/row-britannia.aspx
You can donate at https://www.justgiving.com/fundraising/christ-church-university