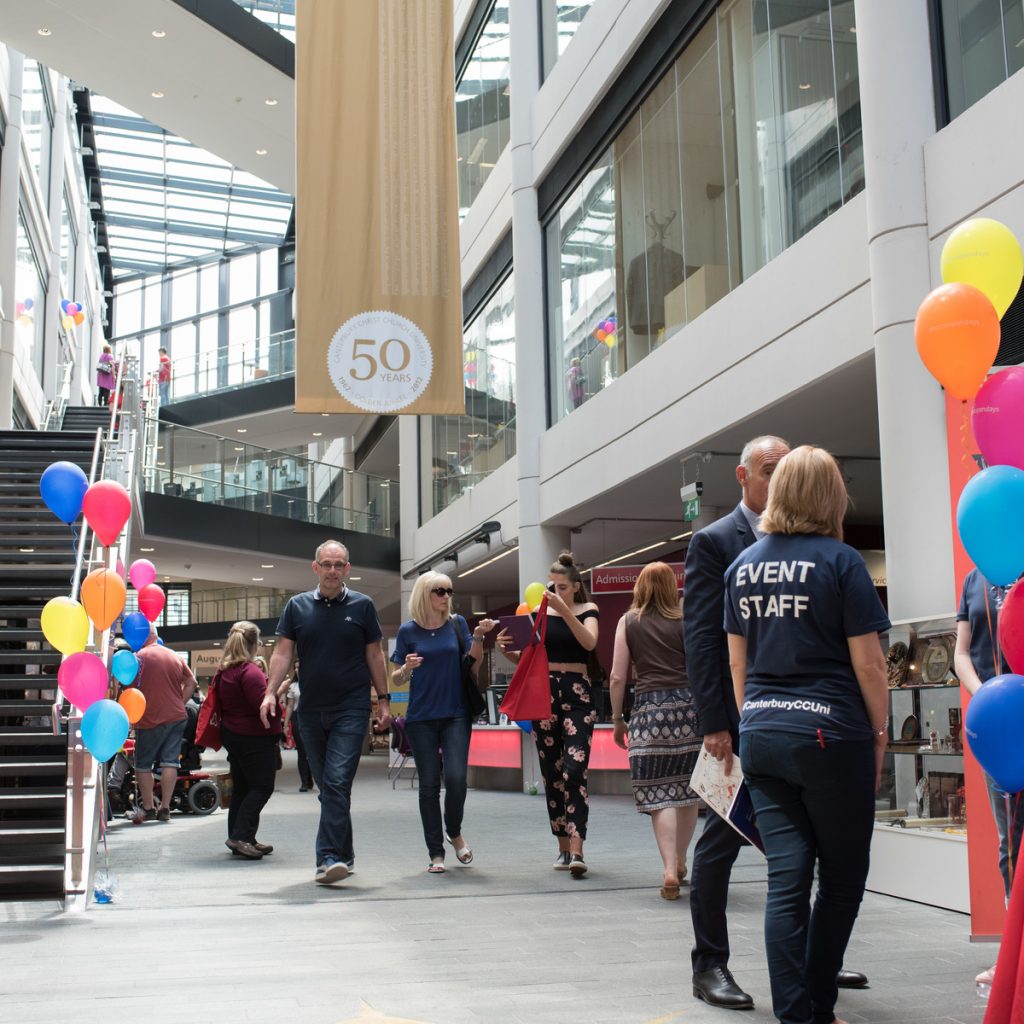 *Please note, this event has passed, but check back regularly for new Faculty of Education events or visit the Open Days and Events page*
On February 1st the Faculty of Education is holding an open day, giving you the opportunity to discover our postgraduate courses that can help you get into teaching. Whether you're graduating and want to turn your hand to teaching through a PGCE, looking for a change of career or returning to work, our Postgraduate Routes into Teaching open day will provide you with all the next-step info you need.
To give you a flavour of what you can expect on the day, we've thought of five reasons why the day isn't to be missed…
1. All our postgraduate routes to teaching presented in one place
Degree courses can be difficult to imagine until you're there, in the lecture theatre, engaging with academics and your peers. Forget on and offline prospectuses; at our open day you can get a truer flavour of what each course is like to study through talks, tasters and speaking to the people who will be guiding you on your journey to qualified teacher status.
"The talks were really informative and answered most of my questions. For any further questions I had, the stands were very helpful."
2. Meet our team
Choosing a degree can be as much about the people leading it as it is about course content. Our team will be available for you to speak to, ask questions of, and generally interrogate – in the nicest possible way, of course! We like to think we're a friendly and welcoming bunch, but why not come and see for yourself?
"Before I went to this open day I was fairly certain that I wanted to do a PGCE, but I still needed some reassurance. My questions were answered with care and consideration, so after the event I was confident in my decision."
3. See our facilities
The open day takes place in Augustine House which recently celebrated its 10th anniversary since opening. Along the way, Augustine House has won a few architecture awards, has enabled us to expand our library, has loads of wi-fi and audio/visual tech, and the on-site Atrium Café serves a mean panini.
4. Visit our student support stands
As if the talks and tasters weren't enough, our student support team will have a range of stands. Some represent specific courses – such as the ever-popular PGCE Primary, 7-14 and Secondary options – and others provide more general information such as admissions, bursaries and general enquiries. The team can answer your questions and help make the next steps of becoming a CCCU student a doddle!
"I found the stands to be full of interesting, relevant information, plus the people approachable and well informed. I learned so much from talking to them!"
5. Take the opportunity to look around Canterbury
We're really proud of our place in one of the UK's most historically important cities, and would encourage you to also take the opportunity to explore Canterbury and immerse yourself in student life. Right next to the main Christ Church campus is St Augustine's Abbey. Across the road from Augustine House are the Roman city walls and Dane John park. Obviously there's the cathedral, or you could explore the plethora of narrow, cobbled streets, timber frame buildings, and – of course – amazing retail, pubs and restaurants!
There's so much more besides, so hit the button below and book your place – for free! We look forward to meeting you on February 1st.