Helen Stanley Blogs- A Realist Evaluation of the Impact of Learning and Development Strategies in a Clinical Leadership Programme
Since leaving full-time work, I am privileged to have become embedded in the world of a doctoral research student and successfully transferred from MPhil to PhD in April 2018, with a study of a Realist Evaluation of the impact on workplace teamwork and culture of the learning and development strategies in a Clinical Leadership Programme.
I have presented a concept analysis of Clinical Leadership from Phase 1 of the study to medical, nursing, nursing research and business audiences and this has helped me in my thinking about the definitions of Clinical Leadership across these different areas, culminating in a paper called  ' When did Leadership become Clinical? at the Royal College of Nursing (RCN) International Research Conference in Birmingham in April (see item 2.5.3 at: https://www.rcn.org.uk/professional-development/research-and-innovation/research-events/rcn-2018-research-conference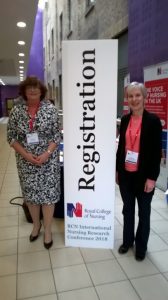 I have just returned from presenting the next stage, a Realist Review of Clinical Leadership Programmes (CLP), at the Developing Leadership Capacity Conference in Bristol.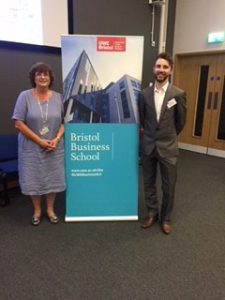 This really helped my thinking on some of the VENUS principles of the importance of context, the role of key mechanisms of critical friends/mentors and expert facilitation, leadership linking to patient safety and quality improvement and how a CLP can impact on culture change, developing a critical mass or the individual.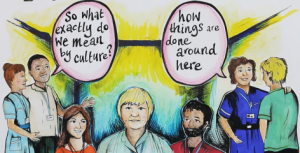 Alongside the conference was a Leadership Evaluation Colloboratory, hosted by the Thames Valley, Wessex, and South West NHS Leadership Academies, which is a very creative group exploring facets of leadership evaluation, including a presentation on the national evaluation of the NHS Leadership Academy Leadership Programmes. http://www.tvwleadershipacademy.nhs.uk/news/leadership-evaluation-collaboratory
I hope to further explore the implications from this Realist Review of CLP for practice development at a presentation at the European Practice Development Conference in Basel, Switzerland in August, an exciting venture which I am attending for the first time.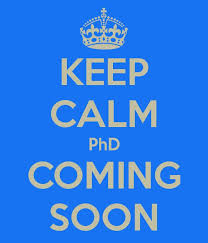 I was honoured to be awarded a Canterbury Christ Church University Faculty of Health and Wellbeing PhD Support award to help me towards my goal of timely completion and I presented a poster of the concept analysis of Clinical Leadership at the Early Career Researchers Festival on 9.7.18. This was a great opportunity to meet fellow students and staff of the FHWB and senior staff of the School and University.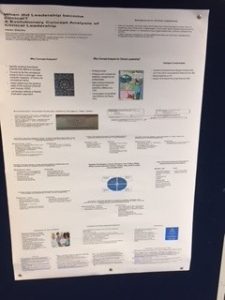 I continue to work as a member of the RCN Education Forum and support the development of a RCN/ Health Education England Career Framework for Nursing project and I am planning a workshop at the Clinical Nurse Educators Network Conference in September for educational careers in practice and higher education. As part of the Scientific Committee, we are planning the next RCN Education Forum Conference in March in Bristol, www.rcn.org.uk/RCNED19 where the theme is Leadership in nursing education: facing challenges, creating opportunities and a joint master class is planned with the Leadership and Management Forum on difficult conversations in the management of change.