Tristi Brownett talks about Community-Centred Approaches for Health: The Case for Arts Festivals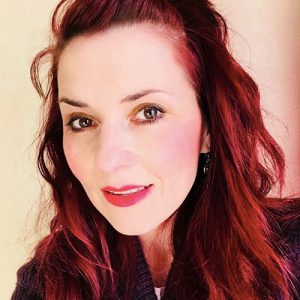 My name is Tristi Brownett and I am a specialist community public health nurse, and I am employed as a senior lecturer in Health Promotion and Public Health at Canterbury Christ Church University. I have always been interested in how I can work with people to break down real or perceived barriers that prevent them from being included or accessing the resources they need. Initially, my role as an occupational health nurse was about helping people to access work and remain employed, with a sense of good health and wellbeing. However as an academic I realised that the challenges to inclusion and feeling a sense of belonging affect many people, from all walks of life.
I was invited to become a Fellow of the Institute of Public Policy and Professional Practice at Edge Hill University in 2014. This invitation reflected my work and research as a practitioner about organisational wellbeing (Brownett, 2015) but also my interests about the role of the arts in fostering health, wellbeing and community. I collaborated with a colleague there to produce two symposia about the role of arts in health but especially for community. They were called Breaking Out of the Temples of Culture. For me, many spaces such as galleries, the theatre etc. may be imbued with an elitist culture and sometimes an expensive admission charge. This always gave me a sense that these spaces weren't truly inclusive. I sing in a band and play guitar in a mediocre way; it is an important source of my own creativity, leading to personal wellbeing. I believe that creativity and accessing the creativity of others, is an important part of what it is to be human.
I have recently undertaken research into the important role for small community arts festivals in the generation of wellbeing (Brownett, 2018). My study findings identified five critical themes. These themes foster and support the development of bridging social capital. This type of human capital enables ease of movement over and through social heterogeneous relationships. This is really important part of people having opportunities to access resources that might not ordinarily be available to them and important for their health. The themes I identified might also be responsible for stimulating individual's participation, contributing to their sense of wellbeing and belong to community.
"Health is created and lived by people within the settings of their everyday life; where they learn, work, play and love." (World Health Organisation, 1986)
In 1986, the first International Conference on Health Promotion was held in Ottawa, Canada. The Ottawa Charter conveyed five health promotion actions (World Health Organisation, 1986) recognising that health and wellbeing are influenced by a variety of inter-related factors, far wider than provision of healthcare alone. Among many complementary aspects identified, there was a resultant recognition that socio-ecological environments that support community empowerment, reciprocal relationships and participation in matters influencing health are as essential to good health, as health services and health policies. Furthermore, this level of health promotion values development of personal skills, enabling personal choice, sense of control, self-help and social-support.
Given the Ottawa Charter's aspiration, the creation of good health and wellbeing in communities would therefore perhaps have been an imperative in the intervening 30 or so years. Yet it is known that health and wellbeing in the UK is over-medicalised and the settings of everyday lives overlooked (Finnis et al., 2016). Furthermore, people in the UK often are isolated and have a sense of loneliness (Abdallah, 2016; British Red Cross and Co-op, 2016; Davidson and Rossall, 2015). Exclusion and lack of social support contributes to the persistence of health inequalities, thus being connected to others is important to good health (South and Stansfield, 2018).
Community wellbeing is achieved where people feel connected, have good relationships and feel included (Bagnall et al., 2017). Therefore, community wellbeing might be achieved where people are given meaningful opportunities to participate, especially as co-producers, and have opportunities to develop relationships.
However, my research interviews also identified that it is the festival organisers approach that might be a significant contributor to the process of enabling people to participate. My Interviews with the organisers of local arts festivals found that most were socially engaged, reporting themselves to be change agents. Many gave examples of their festival as being a catalyst for something bigger, rooted in the community for community or focused on giving the place a better future.
"Giving the community that have the right to take ownership of where they live is really, really important."   (8)
"And there's something about looking forward […] you know, just because the festival is over it doesn't mean it's finished. I think is something to do with living in a town, that's quite small, you know?" (7)
A number of the organisers described facilitating transformative experiences. This was often person-centred or in small groups of people, who were involved from the outset. The organisers described opportunities where people became immersed and engaged in activities providing moments for creativity and co-creation. The organisers were actively establishing safe spaces to tell stories, to play, for creativity and for personal exploration. Titchen et al. (2011) suggests that these types of transformative experiences are among the elementary conditions for human flourishing, specifically personal growth, development and thriving.
"I've seen people […] who for some reason have come to a festival event, then come to the next 'thinking' for the next festival that year, then the next year, [they] offer to do something, it's important to do it, do something bigger […], those people were nervous, were anxious […] you just see them grow, it's incredible." (7)
"You have to actually talk to people and really ask and say to them: 'You could do this. I think it would be fantastic if you did this.'[…] and try and encourage them […] Building confidence, really building confidence is a massive, massive part of it." (5)
These small community arts festivals seem to foster personal development, and stimulate individual self-belief. Furthermore, they provide opportunities for people to come together to share skills and resources; they develop mutual connections and build relationships. Where the festival facilitates inclusive participation, there is a living legacy for the community, which can be a contributory factor for community wellbeing.
"[the festival]…creates a great sense of community and when something like that happens in your town, you do feel proud to live there." (3)
Asset Based Community Development approaches utilise community resources by employing individuals pre-existing skills, knowledge and communal connections. Ward (2018) argues that when these reach a 'tipping point' local people build 'community associations' beyond the immediate scope of the activity. Therefore, potentially, festivals provide a framework for ensuring necessary infrastructure so that when the tipping point is achieved, local place-based communities are more likely to collaborate to co-produce in the health interests of that community (Foot and Hopkins, 2010).
However, there are specific challenges facing local arts festivals. In the course of my research I found that festivals happen because the organiser doesn't take a wage, any profits are usually reinvested into subsequent events and much of the funding comes from local businesses and arts councils. It was reported that these funding arrangements contribute to a competitive culture that reduces the likelihood of collaboration between like-minded festivals in nearby localities. McLeod (2018) writing about community activism also notes that competing for funds can reduce the likelihood of collaboration and reduces the level of inclusion.
The All-Party Parliamentary Group (APPG) on Arts, Health and Wellbeing report (2017) identified a specific role for commissioners, and Sustainability and Transformation Partnerships to both embrace and fund the arts for health and wellbeing. But this opportunity might be a double-edge sword. Festival organisers reported that they are not in a position to demonstrate the breadth of their contribution as they live hand-to-mouth and tend to be artists rather than researchers or health practitioners.
One might argue therefore that the arts are at risk of being instrumentalised and with that, an inherent tension arises. By involving commissioners and the like, a bureaucratic process with deadlines and the need to achieve specific outcomes is enacted. Community festival organisers don't seem to know how to participate in that process, and as such sources of funding may become more limited. Or, in the process of hoop-jumping perhaps some of the magic will be lost, that participatory process for engaging a voluntary community to co-produce for their own benefit. After all, these are interventions that are growing organically, and contributing to the creation of places to really live. But they do need funding, and therein lies the rub, the systems of funding require review.
Meanwhile, health practitioners and commissioners keen to support community should consider how they might work with local arts festivals and more specifically support the organisers, so that they can continue to offer their flourishment(*) opportunities for wider community health and wellbeing. After all, the Ottawa Charter for health promotion encourages us to take care of one another through creation of supportive environments, developing personal skills and strengthening community actions.
It is still early days for my communities' research, however I hope that I will be fortunate enough to examine a number of aspects that influence cultural capital, and work with a range of communities to ultimately make a difference that benefits them. Meanwhile, my International Fellowship with the England Centre gives me a creative space to frame my ideas for practice development.
(*)Flourishment: an activity that feeds wellbeing & fosters positive personal growth.
References:
Abdallah, S. (2016) 'Five ways to wellbeing', in Harrison, E., A. Quick, A. and Abdallah, S. (eds), Looking through the Wellbeing Kaleidoscope, London: New Economics Foundation, http://www.wellbeingcounts.org/wp-content/uploads/2016/05/Wellbeing-Kaleidoscope-Final-Report.pdf (Accessed 6 April 2018).
All-Party Parliamentary Group on Arts, Health and Wellbeing (2017), Creative Health: The Arts for Health and Wellbeing. 2nd Edition www.artshealthandwellbeing.org.uk/appg-inquiry/ (Accessed 6 April 2018)
Bagnall, A., South, J., Mitchell, B., Pilkington, G., Netwon, R. and Di Martino, S. (2017),'Systematic scoping review of community indicators of wellbeing in the UK', Version 1.1, August, What Works Wellbeing, unpaginated, Available at: https://whatworkswellbeing.org/product/community-wellbeing-indicators-scoping-review/ (Accessed 17 August 2017).
British Red Cross and Co-Op (2016), Trapped in a Bubble: An Investigation into the Triggers of Loneliness in the UK, London: Kantar Public Available at: https://www.co-operative.coop/campaigning/loneliness (Accessed 17 August).
Brownett, T. (2015) 'Improving wellbeing at Work', Occupational Health and Wellbeing, 67 (4). pp. 24 – 46 Available at: https://www.personneltoday.com/hr/improving-wellbeing-work/ (Accessed: 6 April 2018)
Brownett, T. (2018), 'Social capital and participation: The role of community arts festivals for generating well-being', Journal of Applied Arts & Health, 9:1, pp. 73-86, doi: 10.1386/jaah.9.1.73_1
Davidson, S. and Rossall, P. (2015) Loneliness in later life- evidence review, Updated July 2015. London: Age UK, Available at: https://www.ageuk.org.uk/globalassets/age-uk/documents/reports-and-publications/reports-and-briefings/health–wellbeing/rb_june15_lonelines_in_later_life_evidence_review.pdf  (Accessed 6 April 2018)
Finnis, A., Khan, H., Ejbye, J., Wood S. and Redding, D. (2016) Realising the value: Ten actions to put people and communities at the heart of health and wellbeing. London: Nesta, Available at: https://www.nesta.org.uk/publications/realising-value-ten-actions-put-people-and-communities-heart-health-and-care (Accessed 9 April 2018)
Foot, J. and Hopkins, T. (2010), A Glass Half Full: How an Asset Approach can Improve Community Health and Well-being, London: Improvement and Development Agency, Available at:https://www.thinklocalactpersonal.org.uk/_assets/Resources/BCC/CaseStudies/A_glass_half-full_-_how_an_asset_approach_can_improve_community_health_and_wellbeing1.pdf (Accessed 9 April 2018)
McLeod, M. (2018) Blog: Building a community for activism. Civil Society Futures website, 5th April 2018, available at: https://civilsocietyfutures.org/building-community-activism/ (Accessed 6 April 2018)
South, J. and Stansfield, J. (2018) Health Matters: community-centred approaches for health and wellbeing. 28 February, Available at: https://publichealthmatters.blog.gov.uk/2018/02/28/health-matters-community-centred-approaches-for-health-and-wellbeing/ (accessed: 10 April 2018)
Titchen, A., McCormack, B., Wilson, V. and Solman, A. (2011), 'Human flourishing through body, creative imagination and reflection', International Practice Development Journal, 1(1), article 1, unpaginated, https://www.fons.org/Resources/Documents/Journal/Vol1No1/IPDJ_0101_01.pdf (Accessed 6 April 2018).
Ward, S. (2018) Blog: Can Asset Based Community Development build wellbeing and resilience in communities? unpaginated, 4th April 2018, Glasgow: Glasgow Centre for Population Health, Available at: http://www.gcph.co.uk/latest/blogs/757_can_asset_based_community_development_build_wellbeing_and_resilience_in_communities (Accessed 9 April 2018)
World Health Organisation (1986) The Ottawa Charter for Health Promotion: Health Promotion Action Means Available at: http://www.who.int/healthpromotion/conferences/previous/ottawa/en/index1.html (Accessed 6 April 2018)