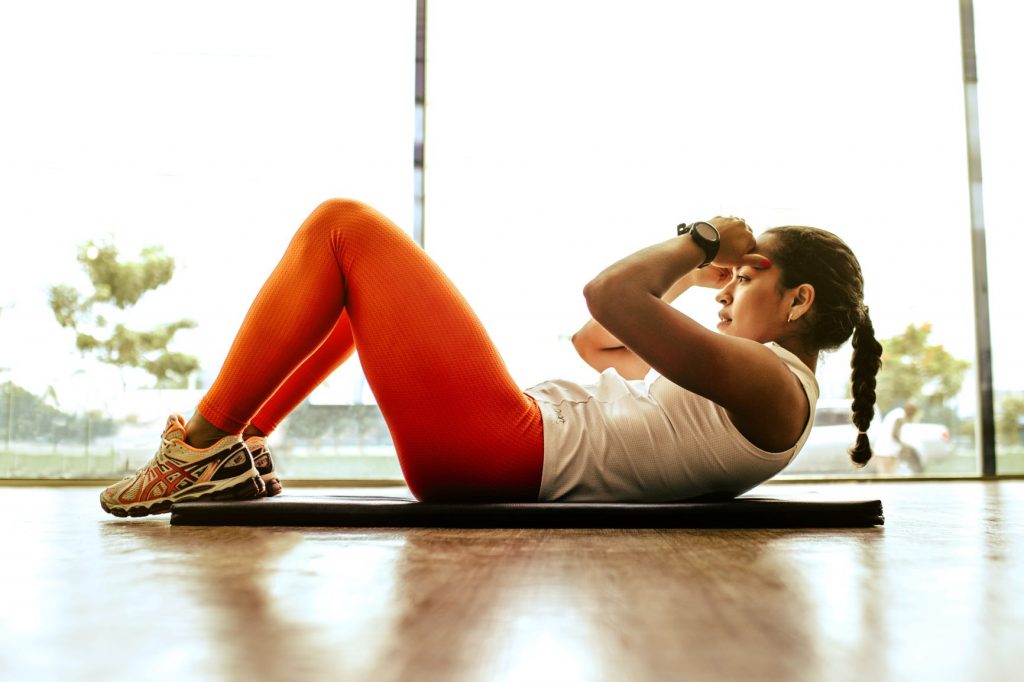 Introduction
Physical Education and Physical Activity both as are very important during the periods of social distancing and lock-down. Being physical active and moving can help us to maintain and achieve the World Health Organisation's recommended daily physical activity levels as well as contributing to positive mental health.
Children (aged 5 – 18) are recommended to need 60 minutes of physical activity a day at a moderate to vigorous activity level, this is when you're out of beginning to get out of breath and your heart rate increases, to help children understand this, they can fell their increased breath through their diaphragm, by putting their hands on their tummies and their hands on their heart and feel it beating. They should also begin to look a bit pink in their cheeks as they get warm and sweaty. Examples of physical activity can include indoor and outdoor play, work related activity (like washing the car, or doing the hoovering, or the gardening), as well as active travel, walking, cycling, rollerblading and scootering.
Physical Education, is our subject discipline and is found in the curriculum in both primary and secondary, it is beyond just being physical active and moving and playing sports. According to the Association of Physical Education it involves both 'learning to move' (i.e. becoming more physically competent) and 'moving to learn' (e.g. learning through movement, a range of skills and understandings beyond physical activity, such as co-operating with others). The context for the learning is physical activity, with children experiencing a broad range of activities, including sport and dance." It often involves asking children questions about what are they doing, how are they doing it, what they are feeling / experiencing, getting them to reflect, question and decide on next steps within their movements.
The following links are resources that have been clearly separated into Physical Education and Physical Activity, there are two links that do both, these are in both sections. We hope the links help support you and the children to be physically active and most importantly continue their physical education:
Links
Physical Education Links
This is PE
Recommended PE activities by the DfE.
https://www.yorkshiresport.org/get-active/thisispe/

Move Crew  
https://ukactivekids.com/movecrew/?fbclid=IwAR18b2-bQeE3hCudBDuuFkGiAXEFjtSciIzu5HxuTO_s3wjoH8tWyAvHHb4
Proper PE
This is a 30 min lesson which focuses on the national curriculum and keep https://www.youtube.com/channel/UCX9oqHIPKuzjBUBzVsKEb3Q
Guernsey Sports
A weekly challenge, daily PE and physical activity sessions.
http://guernseysports.com/programmes/challengeguernsey?fbclid=IwAR16mR3CO8ZqgUK5ijZ8wA7XIhY3eISbiEiqRPpznsymZJNxRDkBbuawpSA
Youth Sport Trust
Youth Sport Trust have different activity areas that link to the PE curriculum and reflection questions on each card and different levels of cards
https://www.youthsporttrust.org/pe-home-learning
https://www.youthsporttrust.org/free-home-learning-resources-0
Physical Activity Links
Jump Start Jonny
Focuses on fitness and exercise rather than PE.
https://www.jumpstartjonny.co.uk/home

Les Mills
Les Mills have released all their Born to Move programmes that are designed for early movement 2 – 5 as well as primary years.
https://watch.lesmillsondemand.com/born-to-move
Gonoodle
This has elements of mental wellbeing and mindfulness as well as physical activity
Kent school games
Kent school games have done a 'get set go' pack for home learning focusing on activity.
https://www.kentschoolgames.com/stayhomestayactive
Change for life
Change for life have an physical activity focus for both indoor and outdoor activities
https://www.nhs.uk/change4life/activities/indoor-activities
https://www.nhs.uk/change4life/activities/accessible-activities
This Girl Can
This Girl Can have teamed up with Disney for workouts – again this is more of a physical activity focus.
https://www.thisgirlcan.co.uk/activities/disney-workouts/
Cosmic yoga
There is is currently quite popular in some schools:
https://www.youtube.com/user/CosmicKidsYoga
Get Kids Moving
This is an exercise and physical activity resource that links with superheroes.
https://www.youtube.com/channel/UCokO71NW3TgndaSNyHIqwtQ
Dance classes with Oti Mabuse
Dance classes with Oti Mabuse from 'Strictly com Dancing'. Step-by-step dance sessions for the whole family.
https://www.youtube.com/watch?v=YlTV9IVl3x0&feature=youtu.be