Life After Graduation – Matt Warner from Sainsbury's
Matt Warner, a recent Christ Church Business School graduate, came to speak to Retail Strategy students on Monday 23rd January. 
Matt delivered a guest lecture on his role as a supply chain analyst in the produce department at Sainbury's. During the seminars he set the students a real world task of how to mitigate against the shortage of produce available because of recent severe winter weather in Spain.
The students had to draw on all of their economics, consumer behaviour, and marketing/branding knowledge to help come up with potential solutions to the problem. Matt is off to Spain now to visit the growers whose crops have been destroyed to try to help them overcome shortfalls – and secure future crops for Sainsbury's.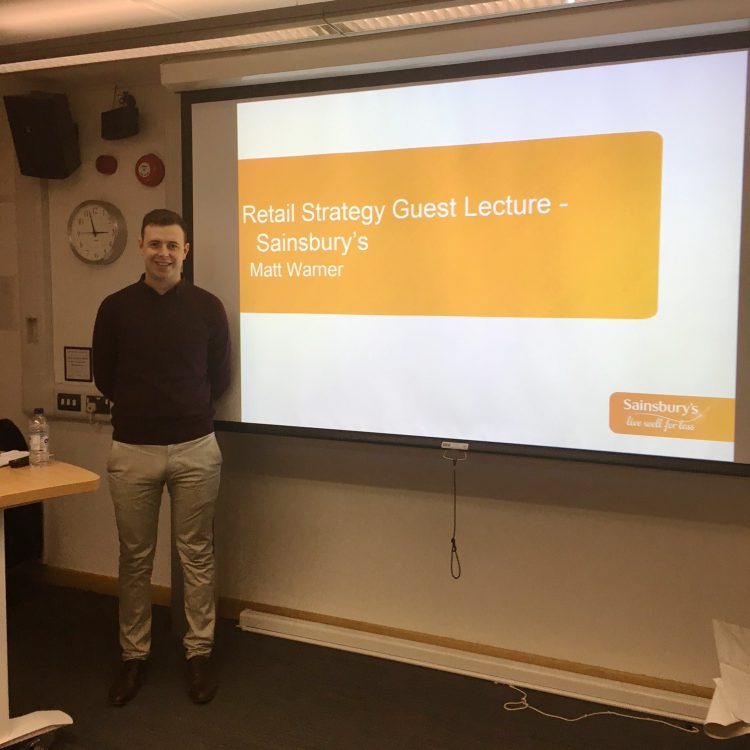 The students and faculty who were able to join Matt enjoyed the lecture and Matt's first-hand knowledge of life after graduation and looking for a job, which included his top tips:
A degree is not enough … what makes you?
Focus on your strengths, not your weaknesses
Be social!
Push yourself
Have confidence in your ability
Take some time off at the end of the academic year
Draw a line in the sand and reflect.